Regular price
$15.00 USD
Sale price
$7.50 USD
Unit price
per
Sale
Sold out
Polished Gem is water-based body butter. It is very moisturizing with great healing and absorbing properties with the pink Hibiscus finished look and lavender aroma. 
Size: 8oz Amber jar. 
Natural | Organic | Vegan | Hand-made
Please read ingredients for allergies and patch test for sensitivity to products. Tree nut oils are in the ingredients.  
Benefits

💎Highly moisturizing
💎Reduces dark spots and scar appearance
💎Softens rough skin
💎Repairs skin cells
💎Soothes inflammation from eczema and rashes
💎Heals wounds on the body
💎Long lasting for over 12 hours for the active
💎Restores skin's elasticity for wrinkles
💎Absorbs in the skin deeply
💎Gives shine to dull skin
💎Nutrients and minerals
💎Can be worn in hot weather
How To Use

Apply body butter on the skin after shower and use daily. When not in use, please store in a cool, dark place.
Ingredients

Distilled Water, Mango Butter, Shea Butter, Grapeseed Oil, Aloe Vera Juice, Castor Oil, Hemp Seed Oil, Pumpkin Seed Oil, Jojoba Oil, Walnut Oil, Vitamin E, Hibiscus Powder, Lavender EO, BTMS, and Optiphen Plus.

Disclaimer: Not approved by FDA and color may fade due to the natural colorant from the hibiscus flower.
View full details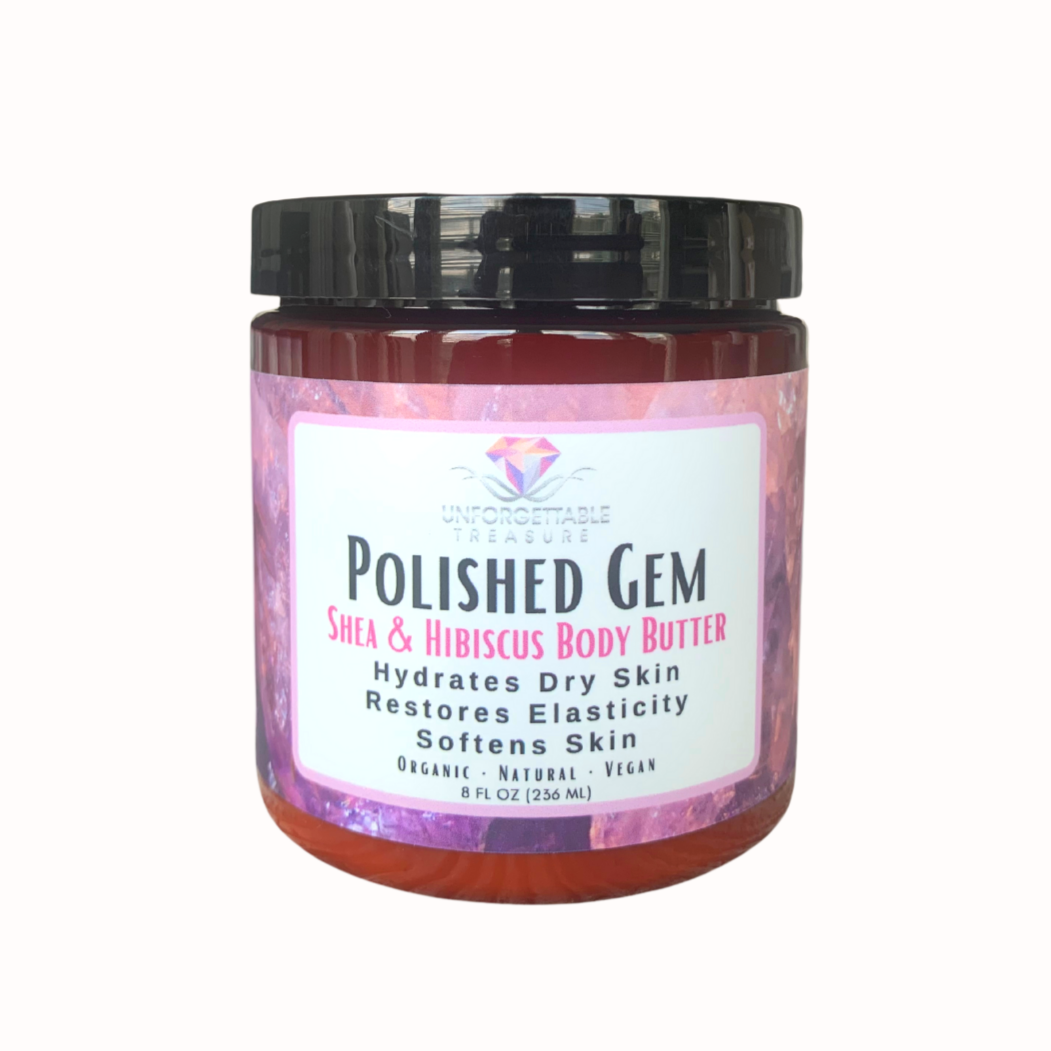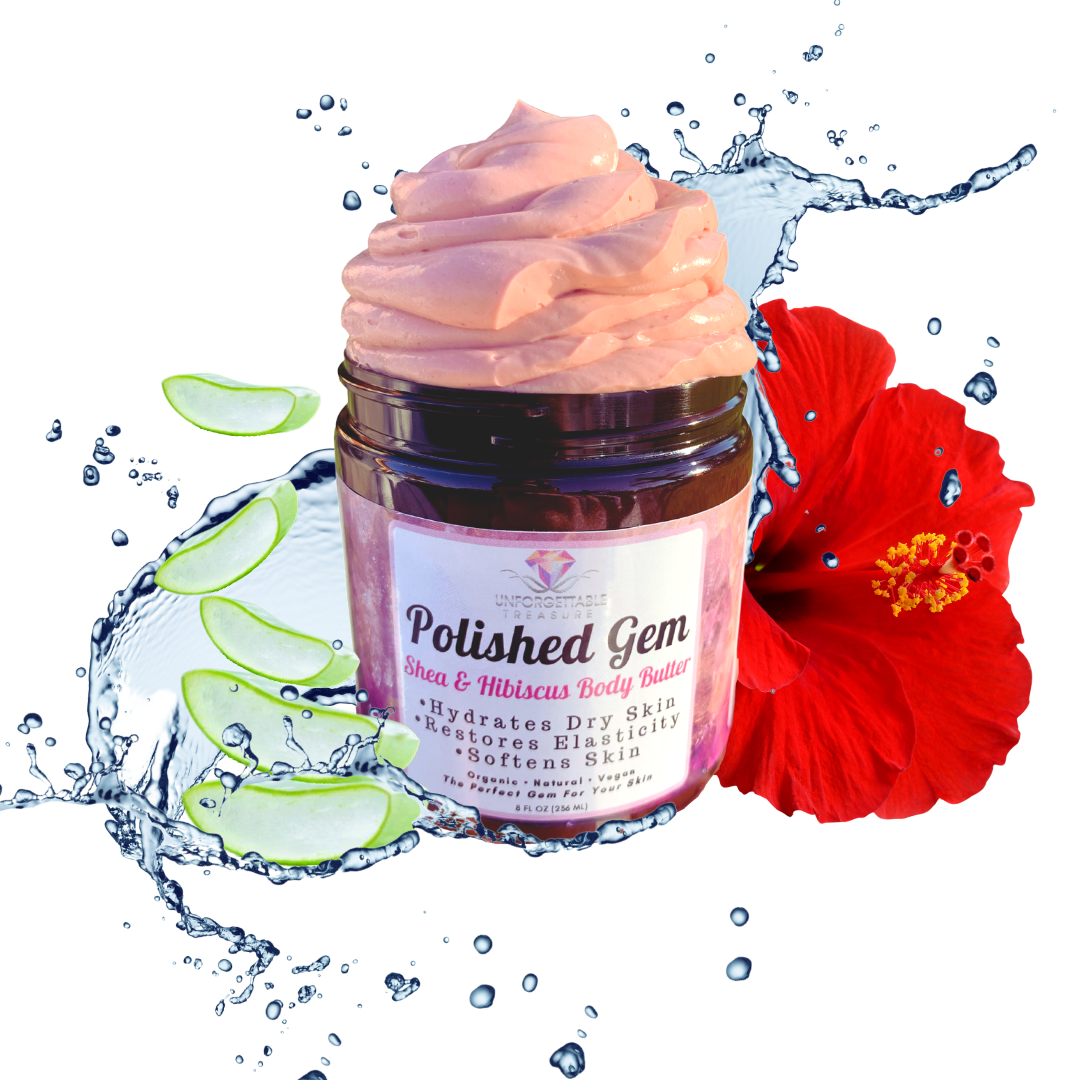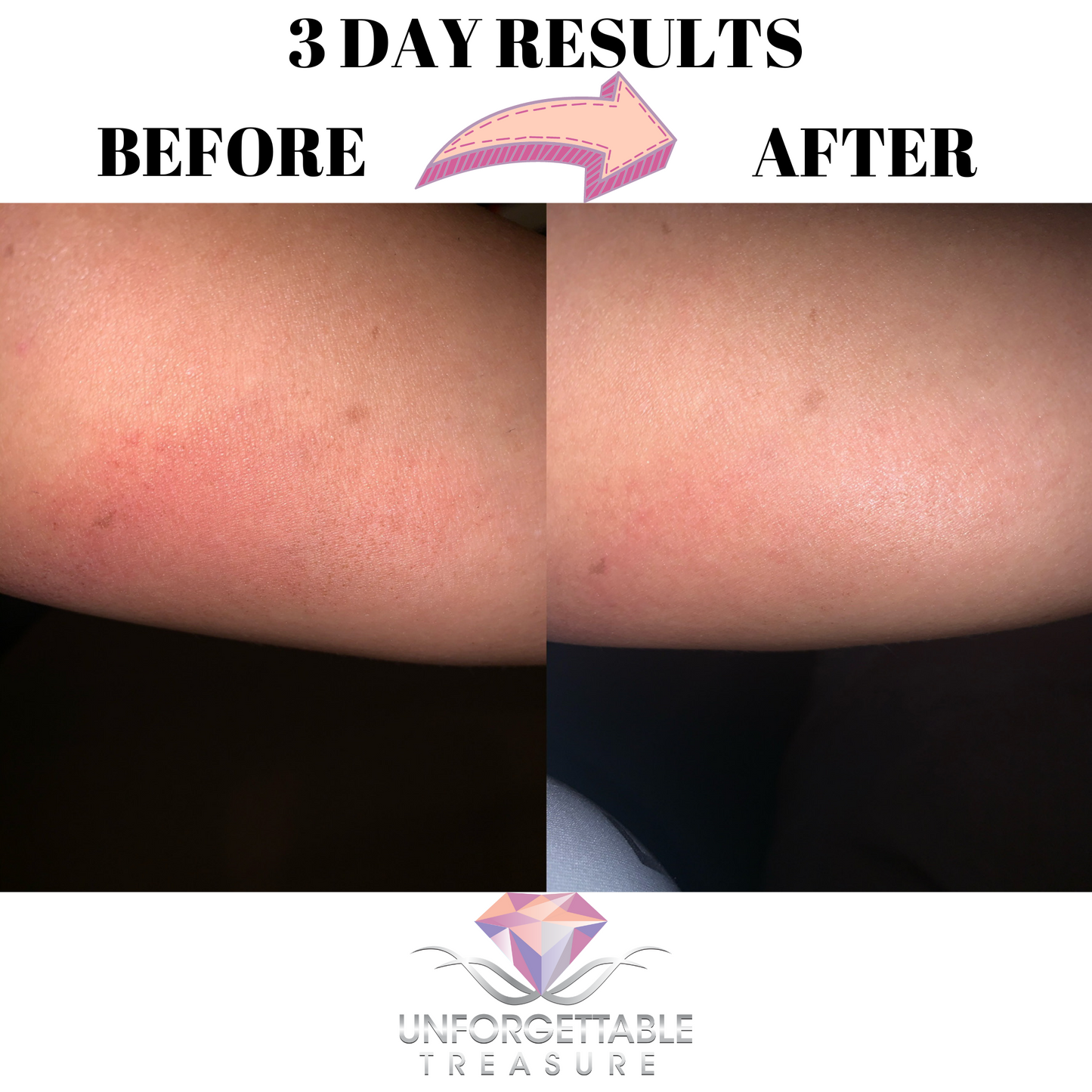 Fantabulous, splendiferous~
The lavender scent is very soothing. I also love that there's water and aloe juice so that I'm moisturizing and sealing my skin in one go. The texture is also very light and whippy without feeling too greasy.
Thank you so much! We are so glad you love it and it made a great impact for your skin.
The Greatest Skin Moisturizer!!
I needed a body moisturizer that would keep me from drying out. It's sometimes difficult, as a dark skinned woman to find moisturizers that last. This moisturizer not only hydrated my skin, it gives me that glow, and it smells Amazing! My oldest daughter has started using it as a daily regiment as well, so now I need to buy more. I highly recommend this product!!
Thank you so much for the review we appreciate it! So happy to hear that you and your family are loving it. Thank you!
LOVE LOVE LOVE!!!!!
This body butter is amazing, it is the only thing that really helps with son's Eczema!! It keeps his skin nice and moist and soft!!! We love it for the whole family!!!!!!
Long Lasting Moisture
To all my thick women who thighs rub and chafe alot, this butter is the holy grail. I put it between my thighs last night and from 8:30p - 2a the moisture was still there and I was walking ALOT. I recommend it, its thick, long lasting and keeps the webs inbetween my fingers moisturized with only one application (I usually need two)
Feels Like A High End Moisturizer
This moisturizer give only nice moisture. It is not greasy, heavy or oily. It doesn't tranfer to clothes, shoes or anything touched after applying. A little goes a long way! Nice long lasting product even stays on hands after washing.