Regular price
Sale price
$10.00 USD
Unit price
per
Sale
Sold out
Golden Gem is the Ultimate PowerHouse that is in tune with 3 senses! Sense of Touch gives a lightweight feel and when it's applied you know it's working. Sense of Sight allows you to experience it's Golden Gem with the flower accents. Sense of Smell is always a win with the floral aroma that is irresistible. This Gem: Strengthens• Seals• Restores your hair with nutrients it needs and it's also a great body oil
Natural | Organic | Vegan | Hand-made
For women, men, and children (10 months & up) with all hair types!

Benefits

💎Glass dropper makes it easy to apply the oil to the scalp
💎Strengthens the scalp and hair strands
💎Stimulates hair growth
💎Promotes thick hair
💎Regulates sebum
💎Stimulates hair follicles
💎Fights hair loss
💎Prevents breakage
💎Anti-fungal properties
💎Relieves itchy and scalp problems like dandruff or psoriasis
💎Seals moisture
💎Balances scalp PH level
💎Promotes healthy hair
💎Restores shine and damaged hair cells
💎Softens hair
💎Can be used on the body
💎Great for heat styling (blow dry or flat iron)
How To Use

Apply 4 times a week to scalp and/or ends and strands of the hair. (Daily Use)
Ingredients

Jamaican Black Castor Seed oil, Sesame Seed oil, Jojoba oil, Walnut oil, Geranium EO, Lemongrass EO, Avocado oil, Eucalyptus EO, Olive oil, Ylang Ylang EO, Hemp Seed oil, Tea Tree EO, Pumpkin Seed oil, Papaya Seed oil, Rosemary EO, Ginger EO, Lavender EO, and infused Hibiscus flowers.

Caution: If you are sensitive to new products, please spot test 24 hours prior to application. Do not use if you notice a reaction. Tree nut oils are in the ingredients.
View full details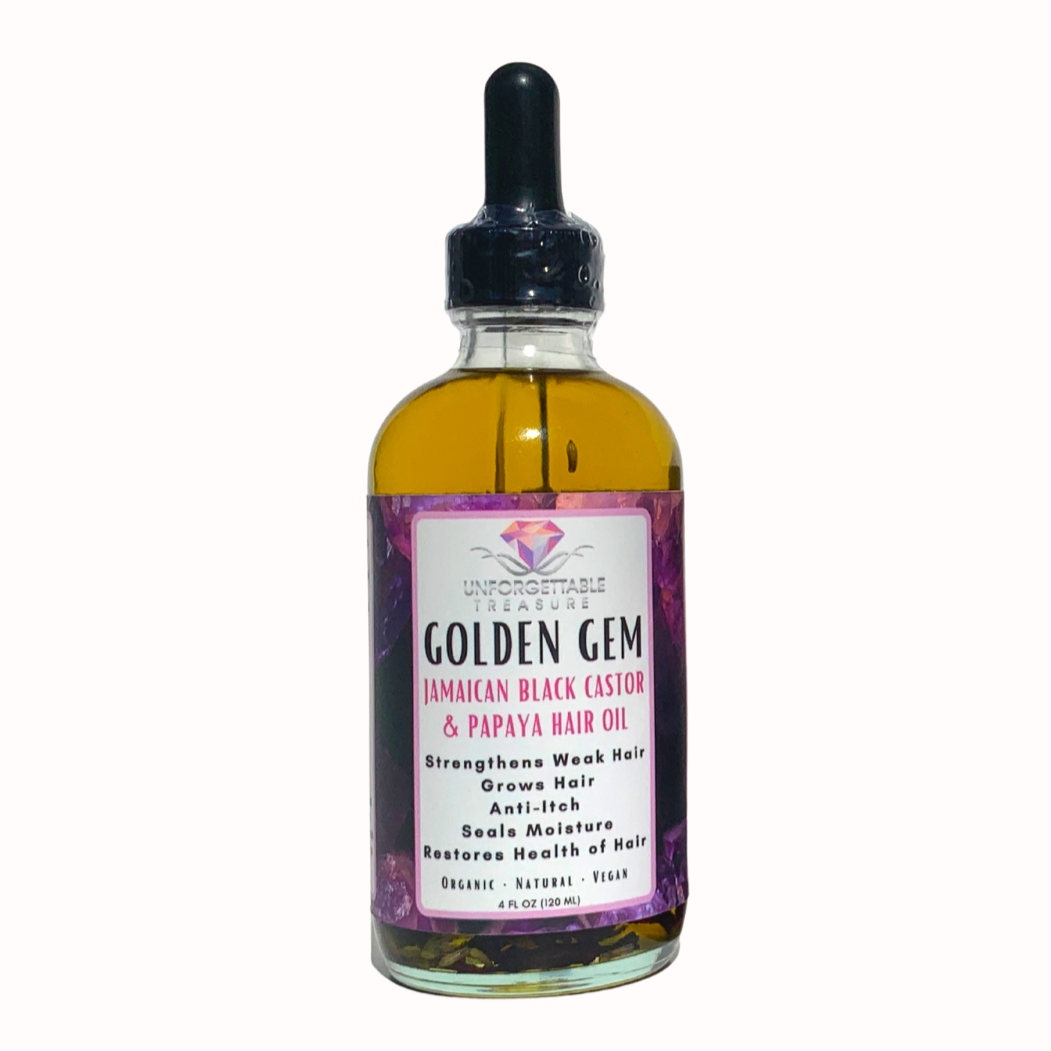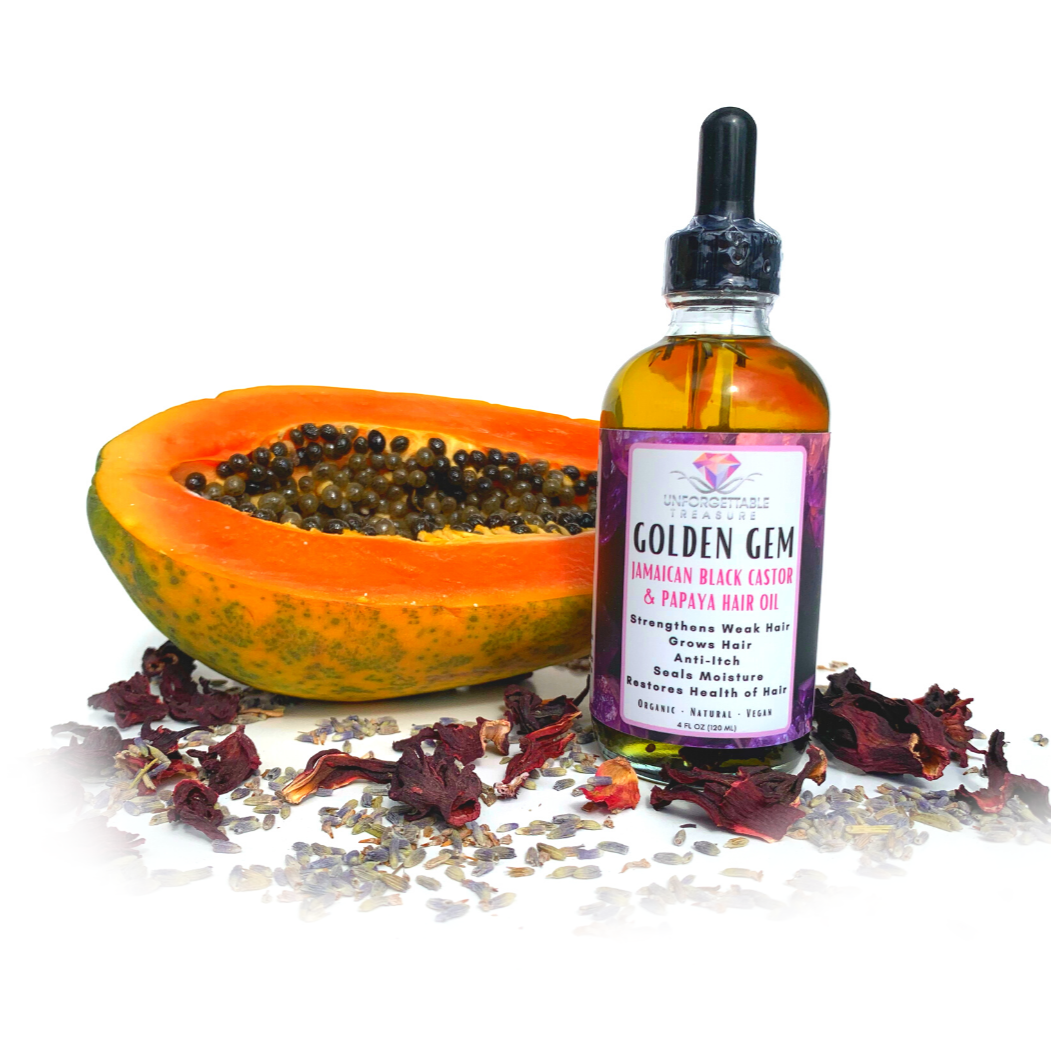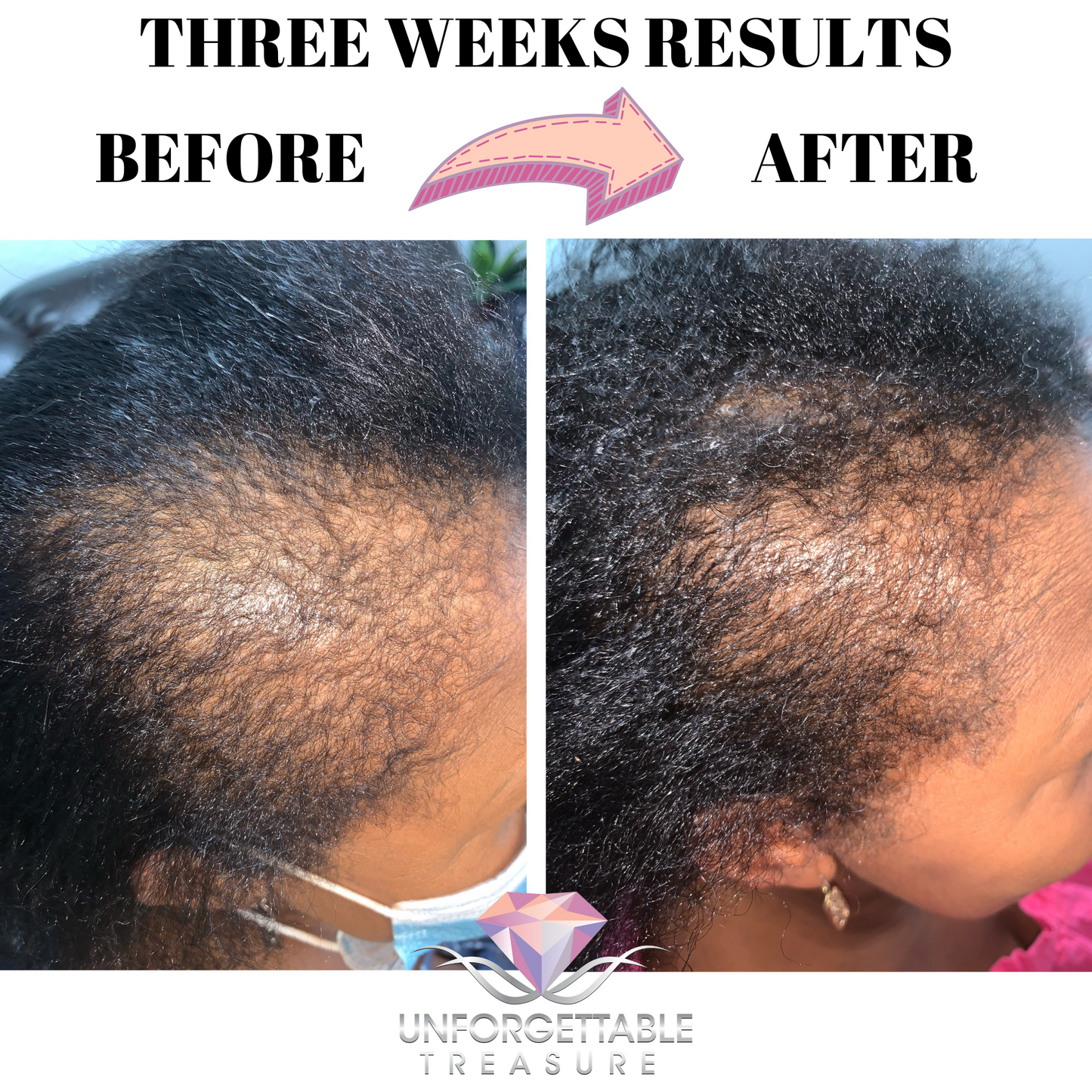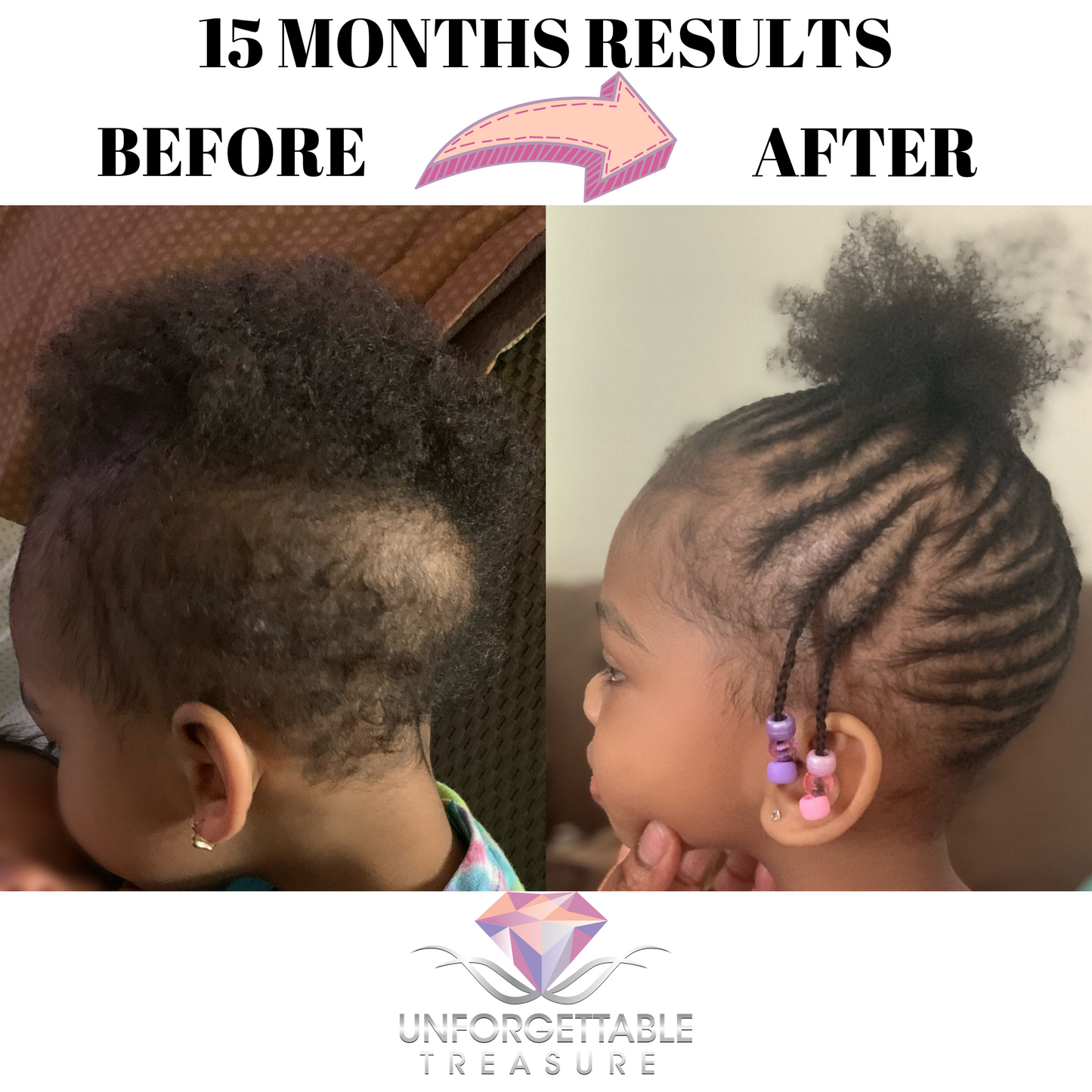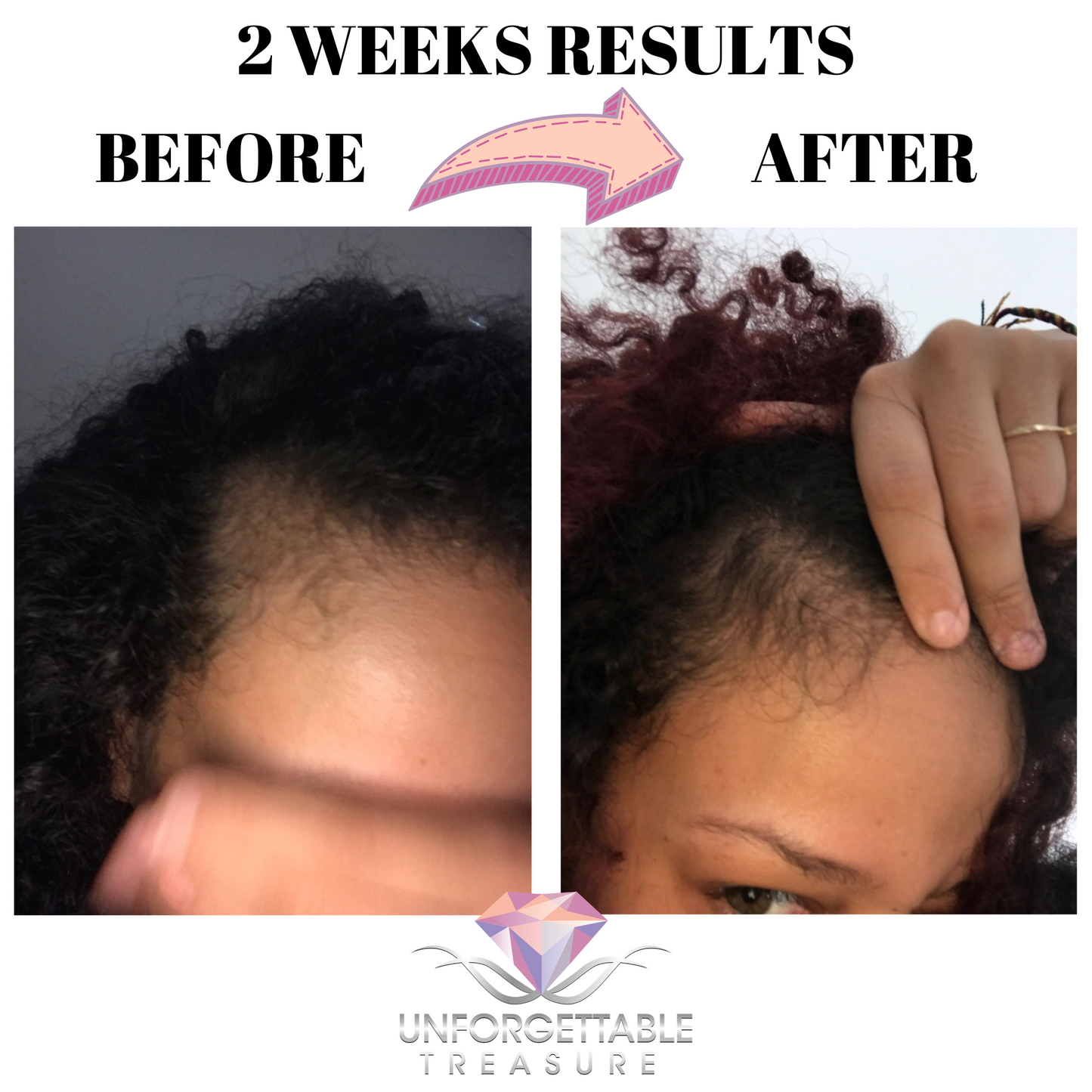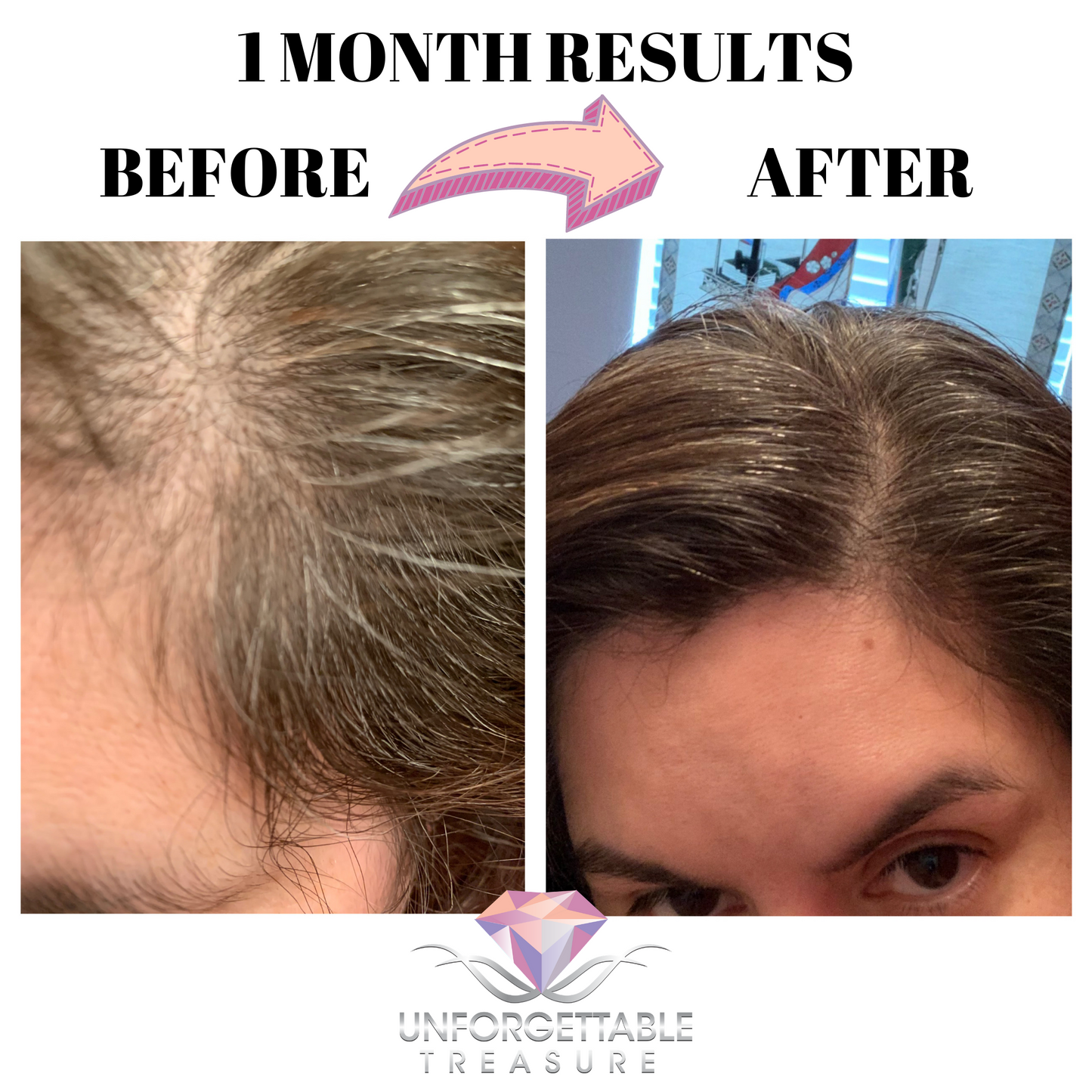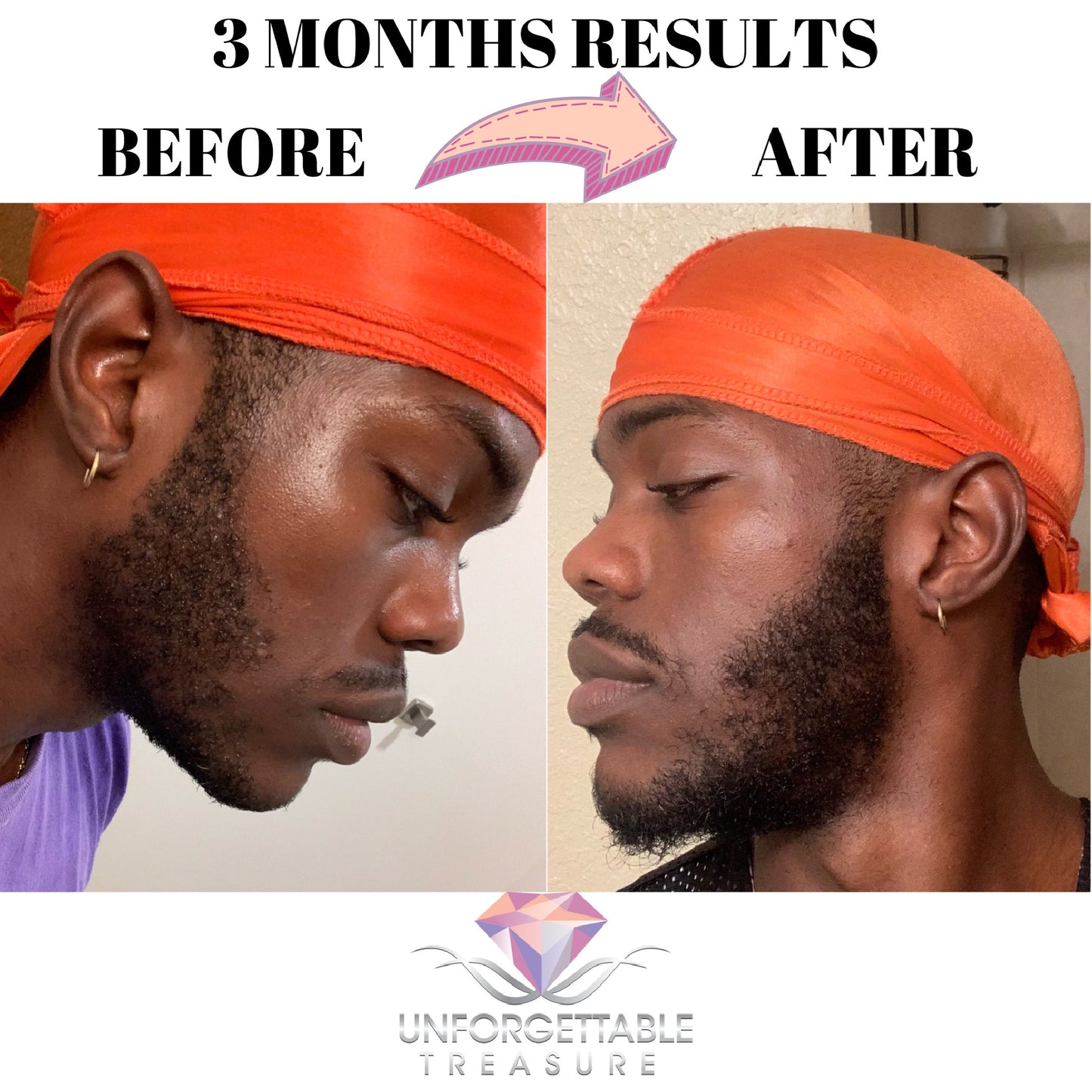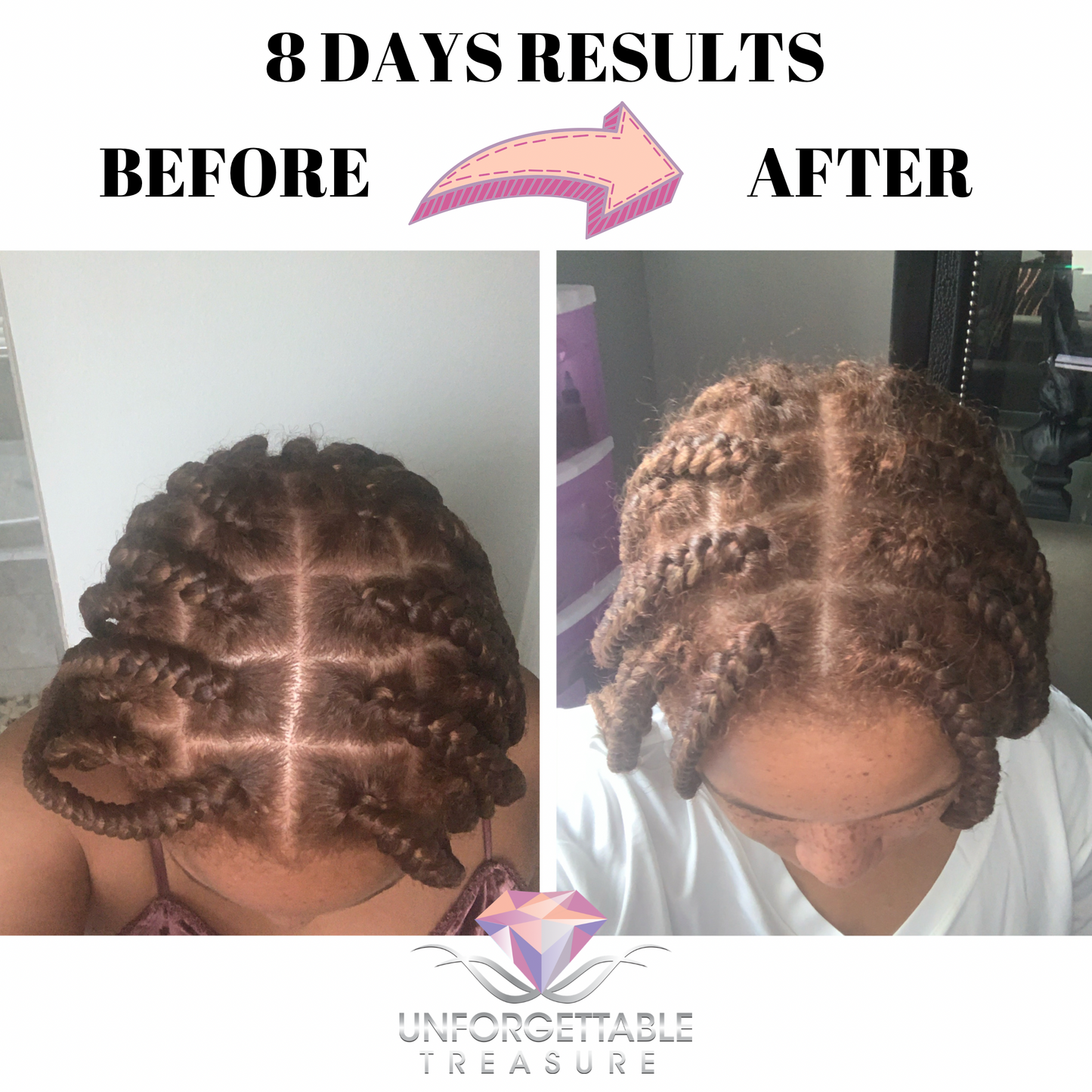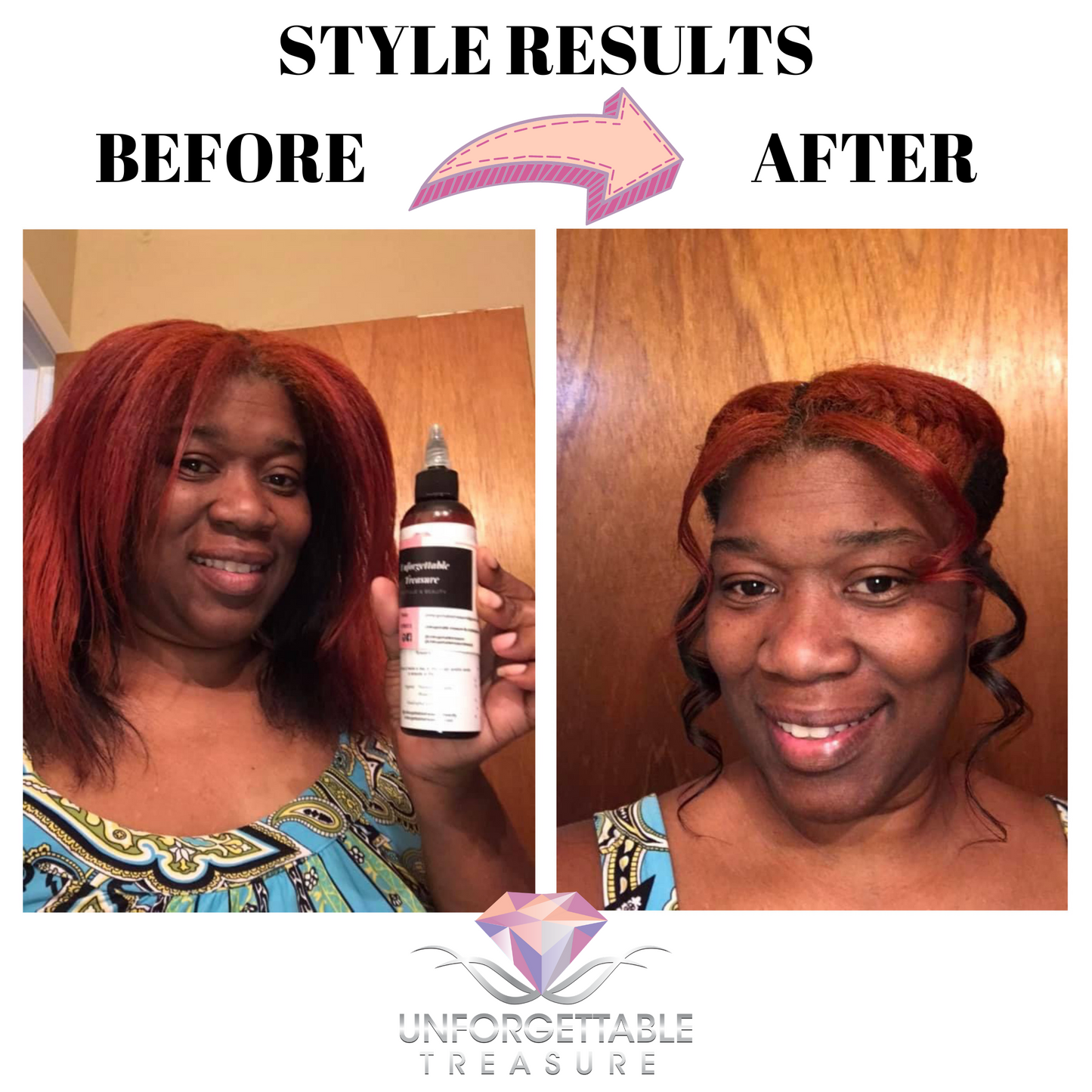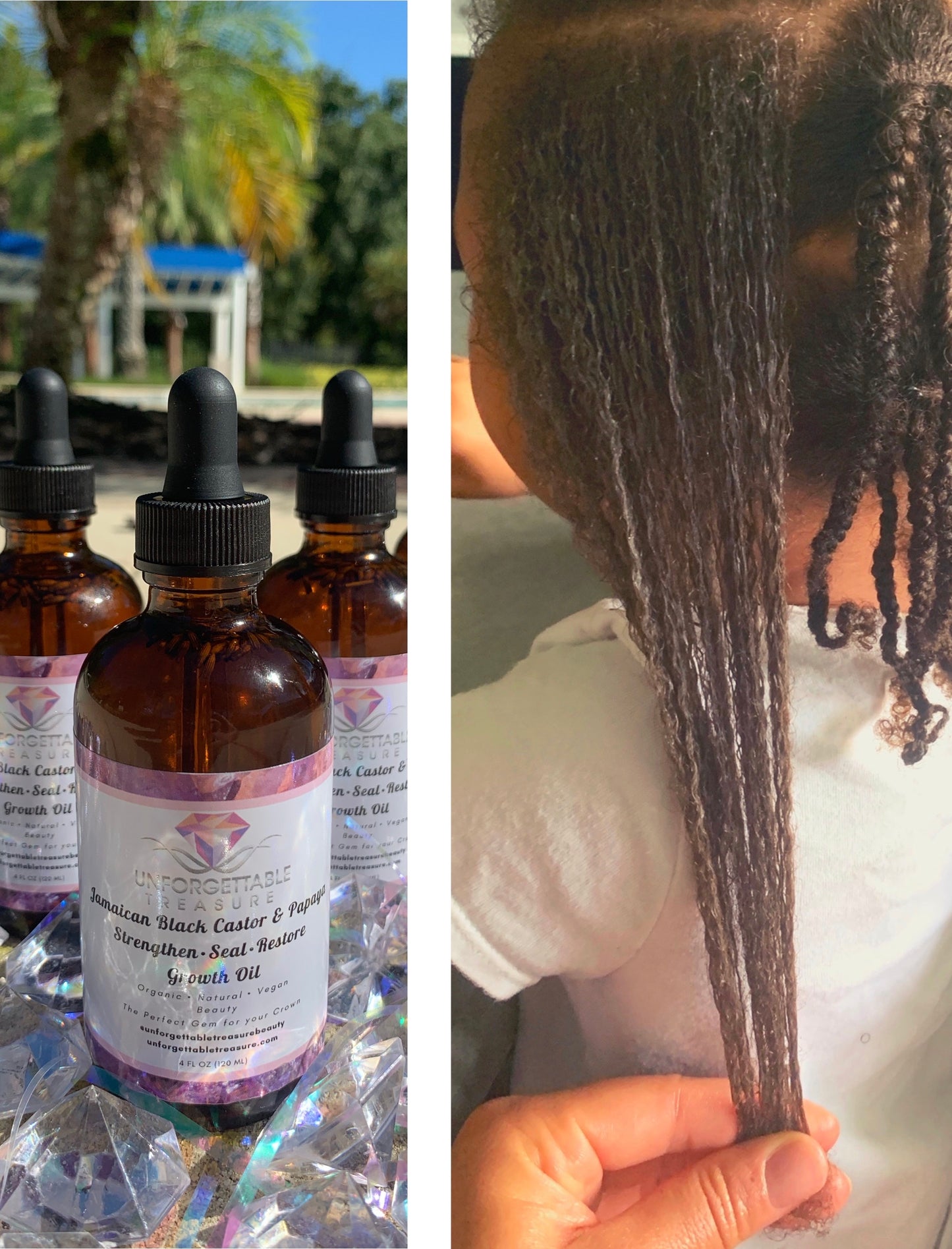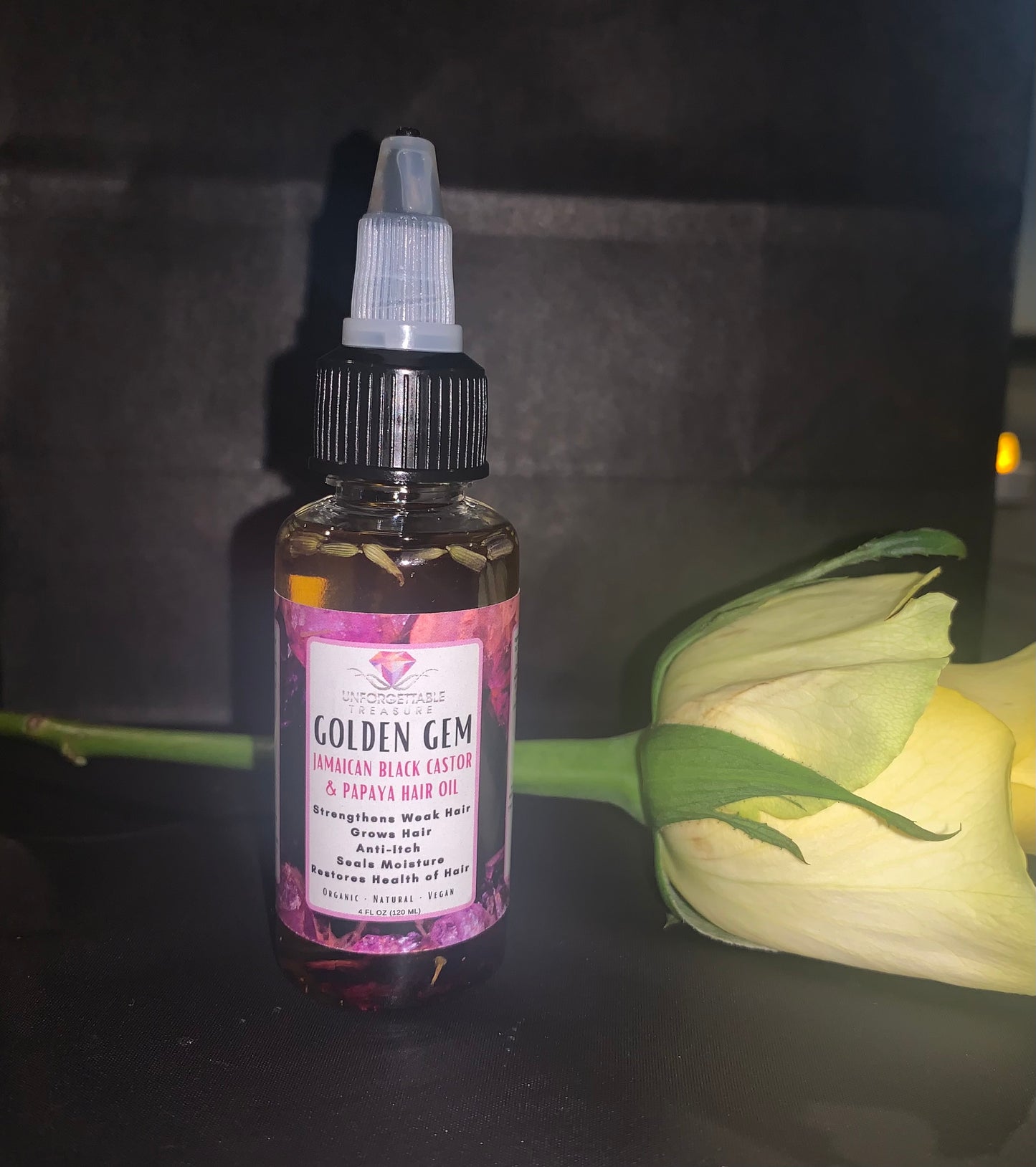 Love my hair oil
I don't know where to begin. Great customer service, quality packaging and hair growth oil like none other. I'm in loved and very satisfied with my purchase!
Magic in a bottle
Great hair oil, so many invigorating ingredients, definitely recommend it if you have thin edges
Great product
I have been using this oil for about two years now and it has helped with retaining moisture as well as helped with the growth of my hair. 5 stars hands down the best oil I've ever used.
Thank you for your review! Wow two years, thank you for supporting! So glad its helping you.
This stuff is great
I have only been using it a week and I am seeing more improvements than I have in the past few years. I love this stuff!!!!
Great Product
The texture of this oil is so smooth & it really rejuvenated my hair! I don't use it very often but when I do my hair feels amazing. I also love the smell of it!